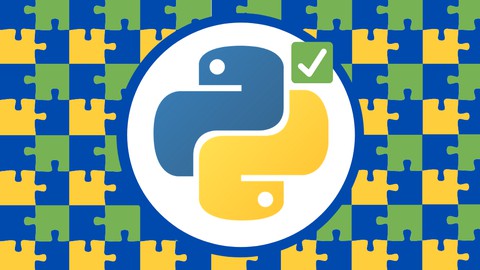 Python Best Practices: Learn to Write Clean Python Code
Learn to Write Clean, Readable, and Maintainable Python Code Following the Python Style Guide PEP 8 (+ Tips and Tools)
Created by Estefania Cassingena Navone | 5 hours on-demand video course
Learn to write Clean Python Code following the Official Python Style Guide and Python Best Practices. Expand your skills with engaging video lectures, diagrams, quizzes, articles, and additional resources. This course is your "Python Best Practices Handbook" where you can find Python best practices and tips to write "Pythonic" code.
Learn to Write Clean Python Code and Take your Python Skills to the Next Level
Write clean, readable, and maintainable Python code.
Assign meaningful names to your variables, functions, classes, and methods.
Learn how to indent Python code following the Python Style Guide.
Apply Python best practices for line length, line breaks, and blank lines.
Use whitespaces appropriately with variables, parentheses, operators, commas, colons, and semicolons.
Learn Python best practices to write comments in your code and why they are helpful to write readable code.
Apply Python best practices to work with strings, sequences, operators, functions, loops, files, and object-oriented programming.
Plus, learn additional tips to write "pythonic" code (the walrus operator, list comprehension, dictionary comprehension, and more…)
Recommended Course
Optimization with Python: Solve Operations Research Problems
The Python Mega Course: Build 10 Real World Applications
Udemy Promotional Code - May 2023
This will also bring up a list of coupons and promo codes that you can use to get a discount on Udemy courses
Learn Data Science. Courses starting at $12.99.
Promotion Dates: 05/01/2023 - 06/01/2023
Clicks to
Redeem Udemy Coupon