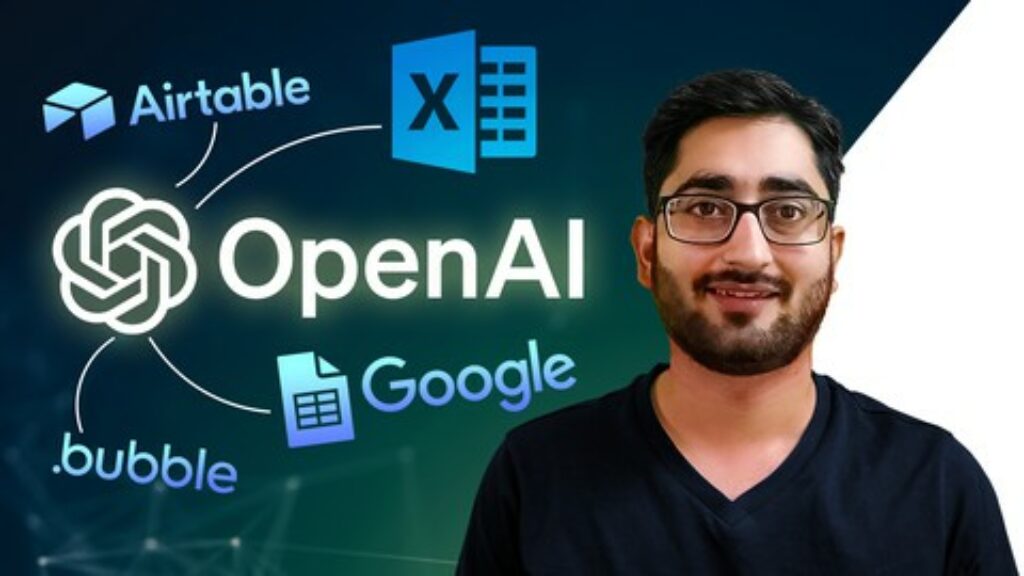 OpenAI API & ChatGPT for Automating & Business Productivity
Automate and Streamline Your Workflow with AI-driven Productivity! Artificial Intelligence + OpenAI API + ChatGPT API
Created by Faisal Memon, Phil Ebiner, Video School, EmbarkX Official | 6.5 hours on-demand video course
Complete Chat GPT Integration Guide- Amplify Productivity, Maximize Efficiency & Accuracy, while SLASHING your required time DRAMATICALLY! In the age where businesses are overwhelmed with data management tasks, creating intelligent applications, automating tasks with pinpoint accuracy, and maximizing operational efficiency have become pivotal.
The modern business world demands not just swift actions but also accurate and intelligent ones, making traditional methods of handling operations increasingly obsolete and inefficient. Enterprises and professionals across the globe are turning to AI-powered solutions like ChatGPT and OpenAI for streamlined data operations, intelligent automation, and improved user-experience through integration of ChatGPT with various digital platforms including Airtable, Excel, and automated email responders.
Leveraging AI for these everyday tasks not only catapults their operational efficiency and decision-making capabilities but also paves the way for innovative workflows, robust and insightful reporting, and enhancing the experience for the end-user.
What you'll learn in OpenAI API & ChatGPT Course
Understand the Core Concepts of Chat GPT and its underlying framework, establishing a strong foundation in AI-driven text generation.
Navigate OpenAI's Landscape, familiarizing yourself with its APIs, pricing models, and the essence of GPT models.
Integrate ChatGPT Seamlessly with platforms such as Bubble, Airtable, Google Spreadsheets, and more to maximize productivity.
Automate Business Processes using ChatGPT, from email responders to content creation, boosting operational efficiency.
Craft Effective Prompts to elicit high-quality responses from ChatGPT, enhancing your command over AI-generated content using expert prompt engineering skills.
Optimize Cost Management, navigating ChatGPT's pricing options to ensure value for money.
Produce Engaging Content, leveraging ChatGPT for content outlines, scripts, and various other formats.
Master Advanced Features such as token management, data fetching, and router setups to harness the full potential of ChatGPT.
Transform Spreadsheet Operations by integrating ChatGPT in Excel, redefining data analysis and content generation.
You will be confident to effortlessly bring your most ambitious project ideas to life with all the comprehensive integration skills you'll acquire
Recommended Course
Recorded with GPT-4! ChatGPT API, Whisper, Embeddings, DALL-E, and Tons of Projects!
10x your productivity by using ChatGPT & OpenAI APIs efficiently. Learn Midjourney, prompt engineering, AutoGPT & more!
Who this OpenAI API & ChatGPT course is for:
Anyone who wants to create productive workflows with the help of AI
Businesses wanting to use artificial intelligence to automate processes