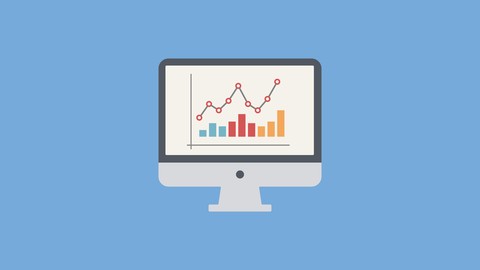 Mastering data visualization in D3.js [Sept 2020 Update]
Design and build beautiful data visualizations with d3.js. An intensive introduction to the D3 library (V6).
Created by Adam Janes | 6.5 hours on-demand video course
Welcome to Mastering data visualization in D3.js! This course will take you from a beginner level in D3 to the point where you can build virtually any visualization that you can imagine. The course will teach you to program in the latest version of D3 – version 6.x. The course will also focus on data visualization design, helping you to make better decisions about how to structure your code, and teaching you to justify the decisions that you make to others. You will learn how to select the right visual channels for the data that you're working with to create completely unique visualizations.
What you'll learn
Understand the fundamental building blocks of D3
Gain a wide breadth of knowledge, learning how to create 14 different visualizations
Critique existing visualizations and invent better designs for displaying data
Interpret open source code from the D3 community for use in your own projects
Master advanced tools in D3, building choropleth maps, brushes, tooltips, and layouts
Develop substantial web apps, with multiple visualizations on the page at once
Articulate original abstract ideas with compelling sketches
Recommended Course
The Complete Data Visualization Course 2020
Data Visualization in Python Masterclass: Beginners to Pro
Udemy Coupons - December 2022
Get Certified! IT Certification courses starting from $12.99.
Promotion Dates: 01/12/2022 - 01/01/2023
Clicks to
Redeem Udemy Coupon