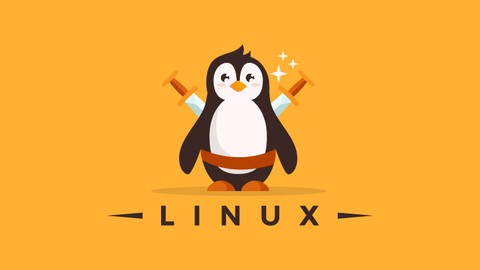 Linux Mastery: Master the Linux Command Line in 11.5 Hours
Learn the Linux Command Line from Scratch and Improve your Career with the World's Most Fun Project-Based Linux Course!
Created by Ziyad Yehia, Internet of Things Academy | 11.5 hours on-demand video course
Hello and welcome to the Linux Mastery Course where you are going to master the Linux command line in a project-based and unforgettable way. This course has been expertly crafted to make sure that you rapidly improve your Linux skills, Turbocharge your productivity and Boost your career with no time wasting and no useless fluff. In this section, you will learn what Linux commands are, and how they are structured so that you can get valuable insight into how working with the Linux command line works, rather than just memorising command after command after command like other Linux courses will make you do.
What you'll learn
Quickly Learn the Linux Command Line from Scratch!
Use Bash Scripts and Cron Scheduling Software to Automate Boring Tasks!
Become an Independent User of the Linux Operating System!
Learn how to Search for, Customise, Install and Manage Open Source Software with Package
Managers!
Operate a Linux Computer Entirely from the Command Line!
Gain a Complete Understanding of Linux & fill in any existing knowledge gaps!
Recommended Course
Complete Linux Training Course to Get Your Dream IT Job 2022