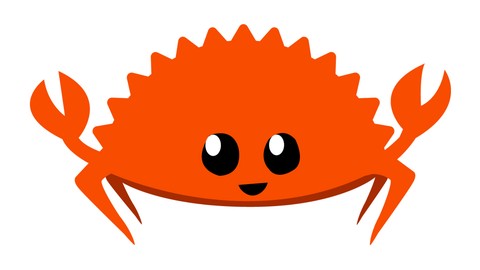 Learn Rust Programming Language by Building Real Applications
Fundamentals of the Rust Programming Language
Created by Lyubomir Gavadinov | 6.5 hours on-demand video course
You have probably heard of the Rust Programming Language – a modern systems language that is blazingly fast, guarantees memory safety without the use of a garbage collector and most importantly is fun to write. It has a great community and excellent tooling. These are just some of the reasons why Rust was voted the most loved programming language for five years in a row. Rust is the proof that systems programmers can have nice things.
In this course you will learn the fundamentals of Rust. The format will be a bit different than most other courses. Instead of jumping between unrelated concepts in every video and showing examples that have nothing to do with the real world use of the language, we will learn entirely through practice.
What you'll learn
The fundamentals of the Rust Programming Language
Low level memory management
Rust's unique approach to memory safety
How to troubleshoot common compiler errors
Recommended Course
Rust lang: The complete beginner's guide
Competitive Programming and Coding Interviews Mastermind
Udemy Coupons - December 2022
Get Certified! IT Certification courses starting from $12.99.
Promotion Dates: 01/12/2022 - 01/01/2023
Clicks to
Redeem Udemy Coupon