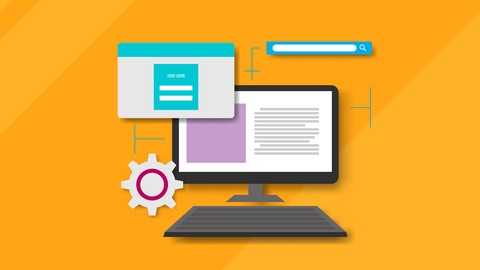 JAM-Stack; Serving Frontends to the web in the 21st century
The fastest and most reliable way to get your frontend to your users.
Created by Flo Sloot | 5 hours on-demand video course
"JAM-Stack" became a buzzword in the past months and is already used by lots of companies/developers that really care about frontend performance, about simplicity and efficiency. In this course, we will explore how the JAM-Stack approach compares to using classical webservers that template the frontend and deliver it to the requesting user. Further, we will build JAM-Stack applications and most importantly we will provision the entire infrastructure that is needed to deploy a frontend. And we will create templates for the infrastructure so that you can roll out the next JAM-Stack in the matter of seconds and never having to worry about it EVER AGAIN! In the end, we will also create a CI/CD pipeline to automatically and continuously deploy your frontend application!
What you'll learn
Everything to know about the JAM-Stack
Real-World usage of the JAM-Stack
Delivering the fastest frontend possible
Modern JavaScript deployment
Serving Frontend to the internet
Saving tons of money on Infrastructure
Recommended Course
The Complete 2020 Web Development Bootcamp
The Complete Junior to Senior Web Developer Roadmap (2020)
Udemy Promotional Code - May 2023
This will also bring up a list of coupons and promo codes that you can use to get a discount on Udemy courses
Learn Data Science. Courses starting at $12.99.
Promotion Dates: 05/01/2023 - 06/01/2023
Clicks to
Redeem Udemy Coupon