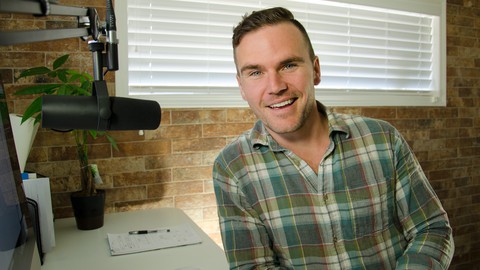 How to Start a Freelance Web Developer Business from Scratch
An online course for web designers & developers who are ready to start their business as a work-from-home freelancer
Created by Brad Hussey | 2 hours on-demand video course
This is an online course for coders, creatives & coaches who are ready to start their business as a work-from-home freelancer this year. This course provides you with the Exact Steps to Make It As a Freelance Web Developer and Launch a Business on the Side in 5-weeks (or less). You already know that a freelancing business can give you the life you want. The freedom you need. Whether that means leaving your 9-5 job, providing a better life for your family, or giving you the opportunity to go on adventures whenever you want.
What you'll learn
Embrace the mindset of an entrepreneur (not an employee)
Workshop your freelance niche (should you specialize or generalize?)
Discover the biggest pains of your target client
How to solve a big problem with your services (not scratch an itch)
The specific skills required to succeed (and the one's you should stop doing)
Craft an irresistible offer (that your client's will love)
Gaining competitive edge in an oversaturated freelance market
Capture consistent leads that want to book you
How to always be marketing your business (without burning out)
How to land your first (or next) paid client
Build a clear strategy for continued success
Recommended Course
Freelance Web Design: From Figma to Webflow to Upwork
The Complete Web Developer in 2020: Zero to Mastery
Udemy Coupons - December 2022
Get Certified! IT Certification courses starting from $12.99.
Promotion Dates: 01/12/2022 - 01/01/2023
Clicks to
Redeem Udemy Coupon