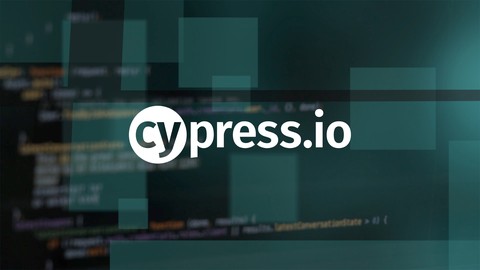 Cypress: Web Automation Testing from Zero to Hero
E2E Web UI Automation from scratch. Up to date with Cypress v12 (01/2023)
Created by Artem Bondar | 8.5 hours on-demand video course
This class will give you a complete understanding of what is Cypress framework and you will learn how to use all key framework capabilities. Cypress is a very modern JavaScript-based framework. It has everything you need right out of the box: Test Runner, Assertion libraries, reporters and so on. It s very nicely and easily can be integrated into the front end application (this is what we will do) and your tests will be executed in the same run loop as your application. That's why this framework is very fast! And don't worry if you never used JavaScript before. Writing automation tests in Cypress looks more like knowing what sequence of the Cypress commands you should call to perform certain actions in the browser. It s not really programming. It's a kind of scripting following Cypress rules.
What you'll learn
How to set up and configure Cypress
How to build locators for any Web Elements using powerful jQuery Selector Engine built-in Cypress (forget about X-Path)
How to interact and automate any kind of web components, such as: input fields, buttons, drop-downs, lists and menus, pop ups, dialog boxes, web tables, date selectors and so on.
What is API. How to interact with APIs, mock API response and make assertions. Also how to create test data precondition using API calls and Headless user authentication
How to organize and reuse code with Page Object design pattern.
How to configure multiple custom reporters, retry logic for failed tests and run tests in Docker container
Recommended Course
Cypress -Modern Automation Testing from Scratch + Frameworks
The Complete Cypress v10 Course: From Zero to Expert! [2022]
Udemy Promotional Code - September 2023
This will also bring up a list of coupons and promo codes that you can use to get a discount on Udemy courses
The skills for now — now on sale. Online courses from $14.99.
Promotion Dates: 09/21/2023 - 09/22/2023
Clicks to
Redeem Udemy Coupon