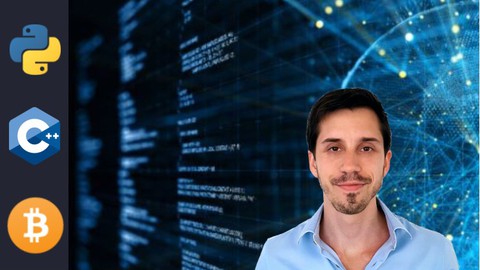 Backtesting Crypto Trading Strategies with Python & C++ 2022
Use Python and the Power of C++ for High-Performance Backtesting and Optimization of your Trading Strategies
Created by Vincent Carmier | 8.5 hours on-demand video course
Backtest your trading ideas before implementing them in real conditions! Backtesting is an essential step when elaborating a trading strategy. This course will explain how you can use programming to estimate the potential performance of your strategy and avoid unpleasant surprises in live trading. By the end of the course, you will be able to build your own backtesting framework and comfortably use all its features.
What you'll learn
Collect Data from Cryptocurrency Exchanges through their REST API
Store Data using the HDF5 format
Use the Pandas library to calculate Technical Indicators
Backtest various types of strategies and prepare to backtest your own
Link a Python and C++ Program
Use C++ to perform heavy calculations
Use Visual Studio Code and CMake to Create a C++ Library
Avoid common mistakes when backtesting
Optimize your backtesting results with a Genetic Algorithm
Implement the NSGA-2 Algorithm
Recommended Course
Cryptocurrency Trading Bot with a User Interface in Python
Technical Analysis with Python for Algorithmic Trading
Udemy Coupons - December 2022
Get Certified! IT Certification courses starting from $12.99.
Promotion Dates: 01/12/2022 - 01/01/2023
Clicks to
Redeem Udemy Coupon