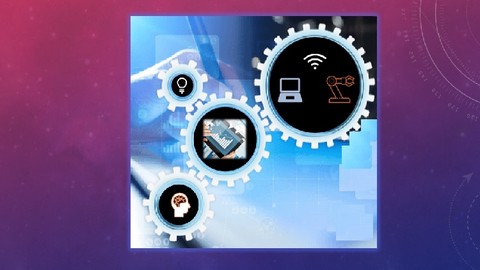 Artificial Intelligence for Finance, Accounting & Auditing
Gain hands-on skills using 8 AI techniques (no coding!), and position yourself for this digital age (Level 1)
Created by AI Ascent LLC. Course Instructor: Ivy Munoko, ACCA, CISA | 5.5 hours on-demand video course
This course will provide students and professionals a 360 degree view of the current Artificial Intelligence techniques used in Business, Finance, Accounting and Auditing. Through a mix of lectures, hands-on exercises (code free!), case studies, reflection exercises and knowledge-check quizzes, this course will provide a quick and deep overview of Artificial Intelligence (AI) in business.
In this digital age, all careers have a computing element as digitization and automation comes to the forefront of business processes. Those who complete this course will be able to reposition themselves to initiate and implement AI innovation within their teams, and confidently walk into this AI age.
The 8 AI techniques that will be covered in this course include:
Chatbot (hands-on software: IBM Watson)
Natural Language Processing (hands-on software: RapidMiner with add-ons)
Machine Learning (hands-on software: RapidMiner)
Machine Vision (hands-on software: Google Apps)
Speech Recognition (hands-on software: IBM Watson and Cortana)
Internet of Things (hands-on software: MATLAB and ThingSpeak)
Robotic Process Automation with Intelligence layer (hands-on software: Automation Anywhere)
Smart Analytics (software: MindBridge Ai)
Recommended Course
Artificial Intelligence for Business – Strategy Edition 2020
Tensorflow 2.0: Deep Learning and Artificial Intelligence
Udemy Coupons - December 2022
Get Certified! IT Certification courses starting from $12.99.
Promotion Dates: 01/12/2022 - 01/01/2023
Clicks to
Redeem Udemy Coupon