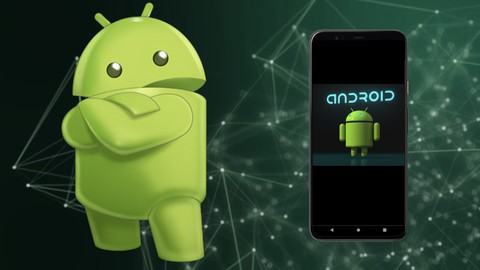 Android 11 Masterclass – TDD, Coroutines, Hilt, Jetpack
Master Android development by creating a production application with Test Driven Development, Coroutines, HILT& Jetpack.
Created by Petros Efthymiou | 9 hours on-demand video course
The Android 11 Masterclass by Petros Efthymiou. Learn State of the Art Android 11 development by building a real production app. And complete a real Android application purely on Outside-In Test Driven Development. You are going to learn how to write not flaky espresso tests in a real scenario with delays and HTTP calls, without using Thread.
What you'll learn
Develop a state of the art Android 11 application: Kotlin, Coroutines, DI with Hilt, Jetpack Navigation Component, Kotlin Flow, MVVM
Develop an application purely with Outside-In Test Driven Development. We focus on producing a real production app with business logic and common UX patterns like leaders and error handling so you can re-use it in your project
Become a senior / architect Android engineer and advance in your career
How to combine all the practises together instead of having to follow multiple articles and courses and spending weeks to combine the best practises together
Jump straight to the latest and greatest of Android Development
Recommended Course
Android Developer Interview Preparation Guide
Mastering Kotlin Coroutines for Android Development
Udemy Coupons & Promo Code August 2021

24-Hour Flash Sale! Udemy online courses from just $13.99

Region: Global

GET THIS OFFERS


>