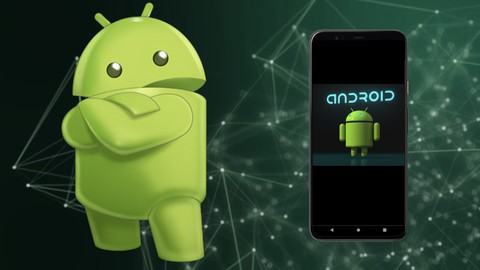 Android TDD Masterclass – Coroutines, Jetpack
Master Android app development (Kotlin) with Clean Architecture, Test driven development, HILT, Espresso & Unit Testing
Created by Petros Efthymiou | 9 hours on-demand video course
The TDD Masterclass by Petros Efthymiou. Learn State of the Art Android development by building a real production app. Are you following dozens of forums, articles and buying courses in order to move your development skills and career to your next level?
I am too, but more often than not, after completing them I realise that there is still a HUGE amount of work left to be done, to connect all the pieces together and make them work on a real application. I found that even though a course was providing comprehensive knowledge on coroutines it didn't mean that I knew how to integrate them with Retrofit, Live data or Hilt. And because another course was extensive on Test Driven Development after completing it I didn't know how to write an application with TDD using the latest Android tech stack.
After buying courses, reading articles & forums and a couple of months of hands-on practise I have finally learned how to combine Android 11 best development practises in an Android application.
What you'll learn
Develop a state of the art Android 11 application: Kotlin, Coroutines, DI with Hilt, Jetpack Navigation Component, Kotlin Flow, MVVM
Develop an application purely with Outside-In Test Driven Development. We focus on producing a real production app with business logic and common UX patterns like leaders and error handling so you can re-use it in your project
Become a senior / architect Android engineer and advance in your career
How to combine all the practises together instead of having to follow multiple articles and courses and spending weeks to combine the best practises together
Jump straight to the latest and greatest of Android Development
Recommended Course
Android Developer Interview Preparation Guide
Mastering Kotlin Coroutines for Android Development
Udemy Promotional Code - June 2023
This will also bring up a list of coupons and promo codes that you can use to get a discount on Udemy courses
Learning for all. Online courses from $12.99
Promotion Dates: 06/06/2023 - 06/07/2023
Clicks to
Redeem Udemy Coupon