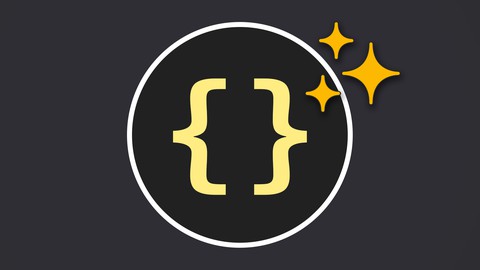 Clean Code [2023 Edition]
Learn how to write readable, understandable and therefore maintainable code – step by step, in an example-driven way
Created by Academind by Maximilian Schwarzmüller | 6.5 hours on-demand video course
As a developer, you should be able to write code which works – of course! Unfortunately, a lot of developers write bad code nonetheless – even though the code works. Because "working code" is not the same as "clean code"! This course teaches you how to write clean code – code which is easy to read and understand by humans, not just computers!
In this course, you'll learn what exactly clean code is and, more importantly, how you can write clean code. Because if your code is written in a clean way, it's easier to read and understand and therefore easier to maintain. Because it's NOT just the computer who needs to understand your code – your colleagues and your future self needs to be able to understand it as well!
In this course, we'll dive into all the main "pain points" related to clean code (or bad code – depending on how you look at it) and you will not just learn what makes up bad code but of course also how to turn it into clean code.
What you'll learn
Learn how to write code which is readable and understandable
Keep code alive by increasing maintainability with clean code
Learn about key principles, rules and concepts that allow you to write clean code
Learn with hands-on examples and "bad to good code" transformations
Recommended Course by Academind Maximilian Schwarzmüller
Remix.js – The Practical Guide [NEW COURSES]
GitHub Actions – The Complete Guide [NEW COURSES]
AWS Cloud Practitioner (CLF-C01) | Complete AWS Introduction
JavaScript Unit Testing – The Practical Guide
SQL – The Complete Developer's Guide (MySQL, PostgreSQL)
100 Days Of Code – 2023 Web Development Bootcamp
JavaScript – The Complete Guide 2023 (Beginner + Advanced)
Python Django – The Practical Guide [2023 Edition]
Angular & NodeJS – The MEAN Stack Guide [2023 Edition]
Flutter & Dart – The Complete Guide [2023 Edition]
NodeJS – The Complete Guide (MVC, REST APIs, GraphQL, Deno)
React Native – The Practical Guide [2023 Edition]
Docker & Kubernetes: The Practical Guide [2023 Edition]
MongoDB – The Complete Developer's Guide 2023
React, NodeJS, Express & MongoDB – The MERN Fullstack Guide
CSS – The Complete Guide 2023 (incl. Flexbox, Grid & Sass)
Svelte.js – The Complete Guide (incl. Sapper.js)
React 18 – The Complete Guide (incl Hooks, React Router, Redux)
Udemy Promotional Code - February 2023
This will also bring up a list of coupons and promo codes that you can use to get a discount on Udemy courses
New customer offer! Top courses from $14.99 when you first visit Udemy
Promotion Dates: 02/01/2023 - 02/28/2023
Clicks to
Redeem Udemy Coupon