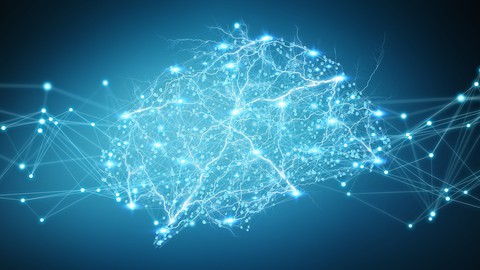 The Complete Deep Learning Course 2021 With 7+ Real Projects
Learn how to use Google's Deep Learning Framework – TensorFlow with Python! Solve problems with cutting edge techniques!
Created by Hoang Quy La | 16.5 hours on-demand video course
Welcome to the Complete Deep Learning Course 2021 With 7+ Real Projects
This course will guide you through how to use Google's TensorFlow framework to create artificial neural networks for deep learning! This course aims to give you an easy to understand guide to the complexities of Google's TensorFlow framework in a way that is easy to understand. Other courses and tutorials have tended to stay away from pure tensorflow and instead use abstractions that give the user less control. Here we present a course that finally serves as a complete guide to using the TensorFlow framework as intended, while showing you the latest techniques available in deep learning!
This course is designed to balance theory and practical implementation, with complete google colab and Jupiter notebook guides of code and easy to reference slides and notes. We also have plenty of exercises to test your new skills along the way!
What you'll learn
Artificial Neural Networks (ANN)
Convolution Neural Network (CNN)
Recurrent Neural Network (RNN)
Generative adversarial network (GAN)
Deep Convolutional Generative adversarial network (DCGAN)
Natural Language Processing (NLP)
Image Processing
Sentiment Analysis
Autoencoder
Restricted Boltzman Machine
Deep Reinforcement Learning – Monte Carlo
Recommended Course
Deep Learning CNN: Convolutional Neural Networks with Python
Deep Learning and NLP A-Z™: How to create a ChatBot
Udemy Coupons & Promo Code April 2021

Invest in you. Future-ready skills start at $11.99

Region: Global

GET THIS OFFERS