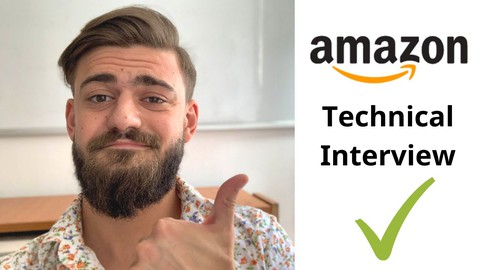 The Bible of Coding Interviews & Competitive Programming II
Build the foundation in Algorithms and Data Structures and ace Competitive Programming Contests
Created by Andrei Chiriac | 9 hours on-demand video course
This course is going to be your bible on solving each competitive programming challenge and also easily mock the coding interviews. The content is based on my 6 year experience of struggling to find and solve a wide range of problems and develop the system for mastering this skill, combined with my 4 year experience of teaching it to my students and almost 1 year of teaching it online in my YouTube lectures about past Codeforces rounds and Leetcode questions, which are and will be unavailable for free. We go through a wide range of topics, from basics such as Mathematics Fundamentals and Number theory (Prime Numbers, Sieve of Eratosthenes, Fast Modular Exponentiation), Strings and Arrays all the way to complex topics such as Dynamic Programming, Tree Dynamic Programming, Greedy, Hashes, Stacks and Queues. Then we dive into interesting challenges and gold tricks on Interactive Problems followed by Segment Trees, Constructive Algorithms, Sliding WIndow and Computational Geometry.
What you'll learn
Time to get a taste of how Competitive Programmers think about questions
See how data structures and algorithms work on various types of problems
Master the theory by solving up-to-date Competitive Programming and Technical Interviews challenges
Strengthen your problem solving and coding skills
Recommended Course
The Bible of Coding Interviews and Competitive Programming
Competitive Programming and Coding Interviews Mastermind
Udemy Coupons Codes - August 2022
Code your future with Programming skills. Courses starting at $11.99 only!
Promotion Dates: 1/08/22 - 16/08/22
Clicks to
Redeem Udemy Coupon