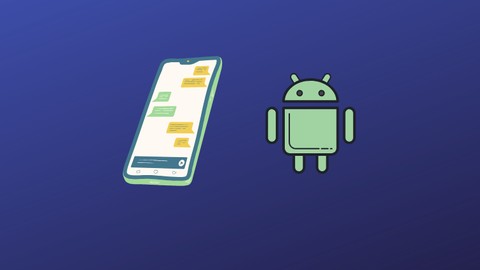 The Android Development Bootcamp 2020 – Android 10 (Q)
Learn Android App Development, using Android 10 (Q), build real apps, make a portfolio, in a brand new course for 2020.
Created by Vin Norman | 11.5 hours on-demand video course
The Android Developer Bootcamp 2020 is a brand new, up-to-date course providing the perfect introduction to the real-world Android concepts and skills required to be a successful Android developer in 2020. Whether you are a complete beginner or are coming from another language or platform, this course will go from setting up and installing Android Studio to building real apps that are useful and look great. You'll gain a deep understanding of the core important aspects of Android app development, and you will be taught by a fully qualified teacher who made a switch from a completely different career into being a Senior Android Engineer at a major UK company making apps for millions of users.
What you'll learn
How to go from a complete beginner (even with zero programming experience at all) to a real Android Developer
How to make beautiful, professional mobile apps on Android
You'll know not just WHAT to type, but WHY you're typing it. Gain a deep understanding of Android, Java & Programming taught by a qualified classroom teacher.
Get started quickly, then gain solid foundations in XML, Java, Programming Languages before moving onto core android concepts
Make many real working apps that work properly, look great, and are up to date with best practice from 2020
Recommended Course
The Complete 2021 Flutter Development Bootcamp with Dart
The Complete iOS 14 / iOS 13 Developer Course – and SwiftUI!
Udemy Coupons - December 2022
Get Certified! IT Certification courses starting from $12.99.
Promotion Dates: 01/12/2022 - 01/01/2023
Clicks to
Redeem Udemy Coupon