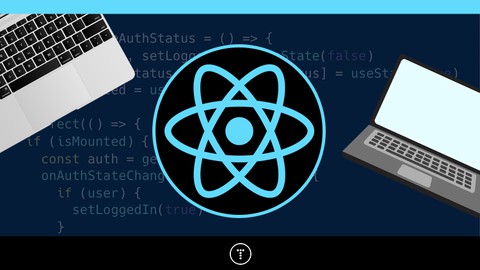 React Front To Back 2022
Learn modern React by building 3 projects. Suitable for all skill levels
Created by Brad Traversy | 14 hours on-demand video course
This course is for anyone that wants to learn React and also for React developers looking to build some projects and sharpen their skills. The first project (Feedback App) is structured in a way so I can explain the fundamentals such as components, hooks, props, state, etc in a way that beginners can understand. The second project (Github Finder) will show you how to work with 3rd party APIs and the third project (House Marketplace) is a larger app that uses Firebase 9 and includes authentication, Firestore queries, file storage and more.
What you'll learn
Learn modern React by building 3 projects
Suitable For Both Beginners & Intermediate React Developers
Feedback app with in depth explanation of React fundamentals
Build a house marketplace with React and Firebase 9
Learn React hooks and how to create custom hooks
Learn how to use context and reducers to manage global state
Recommended Course by Brad Traversy
Tailwind CSS From Scratch | Learn By Building Projects [NEW COURSES]
50 Projects In 50 Days – HTML, CSS & JavaScript
20 Web Projects With Vanilla JavaScript
Modern HTML & CSS From The Beginning (Including Sass)
Django with React | An Ecommerce Website
Electron From Scratch: Build Desktop Apps With JavaScript
Udemy Coupons Codes - August 2022
Code your future with Programming skills. Courses starting at $11.99 only!
Promotion Dates: 1/08/22 - 16/08/22
Clicks to
Redeem Udemy Coupon