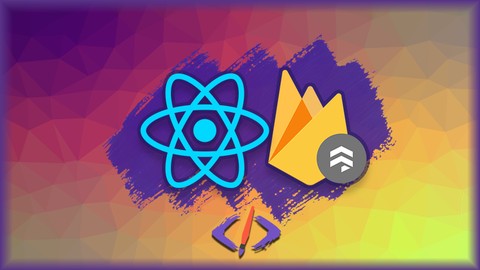 React & Firebase: Code & Deploy a Realtime App in 90 Minutes
Build and deploy a complete fullstack app made with React, Firestore, Firebase Auth, Storage + Hosting in record time!
Created by Reed Barger | 2 hours on-demand video course
Build and deploy your own fullstack, serverless app with React and Firebase in an afternoon! ⚡ THE CODING TUTORIAL, REIMAGINED. Welcome to a course based around a better, faster, more practical way to learn what you need to know. This was made from the ground up to respect your valuable time, with no fluff and lengthy explanations. Forget listening to endless lectures—We'll dive right into using key technologies by building and deploying our own attractive, real-world project. You'll be writing code every step of the way. You'll learn powerful skills, best practices, and key insights all in a couple of hours, not weeks. And best of all, instead of having every single concept hand-fed to you, you will learn the most important skill of all: how to think and code like a professional developer.
What you'll learn
How to use React with Firebase (incl. Firestore, Auth, Storage, Hosting)
To write modern React apps with hooks in record time
How to write custom React hooks to add custom functionality to their app
Best practices for fetching data, using the useSWR hook from the swr library
How to build apps quickly (within an afternoon, not within weeks)
To build and deploy React projects to the web using Vite and Firebase Hosting
Recommended Course
The Complete React Bootcamp 2020 (w/ React Hooks, Firebase)
Complete React Developer in 2020 (w/ Redux, Hooks, GraphQL)
Udemy Black Friday Deals - November 2022
Shop our best prices of the season. Courses now up to 85% off
Promotion Dates: 18/11/22 - 26/11/22
Clicks to
Redeem Udemy Coupon