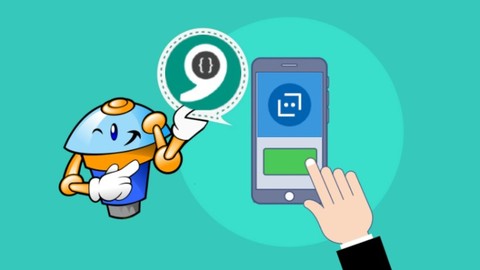 Microsoft Bot Framework V4 (NodeJS) – With Real Life Example
Learn State Management, Using Property Accessors, LUIS & QnA Maker together | Facebook Messenger Integration | Web-Chat
Created by Ankur Gupta | 4.5 hours on-demand video course
Going to build a multi-dialog smart, state managed chat bot with LUIS & QnAMaker together using Microsoft Bot Framework version 4 from scratch. We will use NodeJS botbuilder SDK and focus on building a multi dialog Restaurant Reservation Bot with dialog and conversation state management. This course will cover Internal working of Bot by understanding components like Activities , Activity Handler , Turn , Turn Context, Component Dialogs, Message Factory in detail with hands on videos. We will add intelligence to our bot using LUIS and QnA Maker and see how we can create a dispatcher by implementing activity handler and route requests in bot to one of the component Dialogs while maintaining Conversation state and Dialog state. Learn to connect Azure hosted Bot with Facebook Messenger and WebChat client using Directline and FB channel connector.
What you'll learn
Conversation, User and Dialog State Management in v4 botbuilder
Concepts of botbuilder v4 ( Turn , Turn Context, Property Acessors, Activity Handler, etc)
Gracefully Switching between Multiple Topics/Dialogs
Using LUIS & QnAMaker Together
Defining Entities and Using them with Example.
Facebook Messenger Integration using Facebook Channel
Web-Chat integration using Direct-Line channel
Quickest deployment of Bot in Azure using Azure Resource Management Templates with
Powershell and Azure CLI
Testing in Emulator and from Azure build in Web-Chat
Great Step-by-Step explanation with lots of hands-on coding
Recommended Course
GoLang Websockets Node Rest MVC API DualBoot
NodeJS – The Complete Guide (incl. Deno, REST APIs, GraphQL)
Udemy Coupons Codes - August 2022
Code your future with Programming skills. Courses starting at $11.99 only!
Promotion Dates: 1/08/22 - 16/08/22
Clicks to
Redeem Udemy Coupon