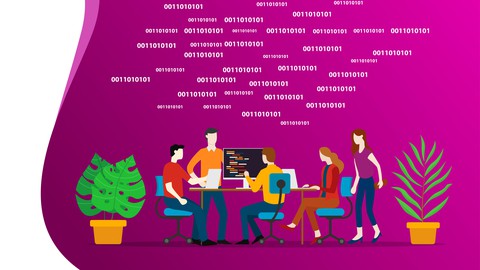 Meteor and React Crash Course 2021
Meteor and React: Learn by building a multiplayer, browser-based game with a retro style UI!
Created by Regardt Nel, Dean Harber | 4 hours on-demand video course
Web development is becoming increasingly complex and the amount of tools and frameworks out there seems infinite. You can probably relate to how I felt for a big part of my web development journey – I always wondered how developers build those amazing web apps that feel interactive, native and just looks amazing! How is all that achieved with HTML, CSS and JavaScript? We will teach and expose you to the most modern web development tools, frameworks and programming paradigms used by top developers at the biggest tech companies on the planet!
We designed this course to help beginners break out and take the next step and become comfortable with the many terms, concepts and frameworks that are widely used in in web development.
The course is jam packed with development goodies, tips, tools and techniques to take you further in your development journey. We will work with a bunch of tools and frameworks like:
Meteor: Meteor is a full stack web development framework that is rising fast in popularity! They were recently acquired by Tiny Capital and have a the resources to make it one of the best frameworks the web has seen to date. We will use Meteor as project scaffold and make use of it's powerful features that come out of the box.
React: React is the go to frontend framework for developers the world over. It is not easy to get into, but it is worth the effort! React will help us create a fast and responsive front end for our project.
react-spring: React Spring is an advanced animation library for React. It will help us create amazing animations.
Git: We will work with Git and Github as our version control system.
NPM: We will use Node Package Manager to handle our packages for us.
SASS: We are using SASS to write our styling in.
Recommended Course
Microfrontends with React: A Complete Developer's Guide
Complete React Developer in 2021 (w/ Redux, Hooks, GraphQL)
Udemy Coupons - December 2022
Get Certified! IT Certification courses starting from $12.99.
Promotion Dates: 01/12/2022 - 01/01/2023
Clicks to
Redeem Udemy Coupon