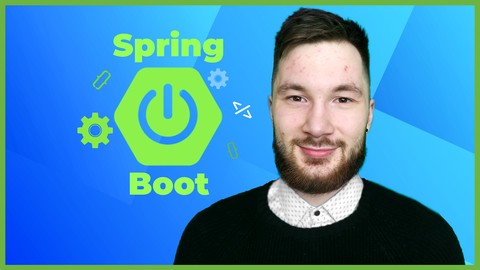 Hands On Spring Boot Course – Build a FinTech App
Learn Spring boot building a real world complex project!
Created by Mindaugas Barčauskas | 7.5 hours on-demand video course
Welcome to the Hands On Spring Boot Course! Covering all of the fundamental concepts of Spring Boot. This course is bound to help you improve your coding skills and be on your way to becoming a skilled Backend Software Engineer. All while building a Fintech project for your portfolio. This course was built for people who want to learn how to actually build Spring Boot projects from scratch. The project that we will be building is made up of separate microservices so you will actually learn how microservice architectures work. You will also get a glimpse of how to make event driven systems.
What you'll learn
How to build web applications with spring boot
The theory of how the spring framework works
How to design loosly coupled systems
Event driven architecture
Recommended Course
Spring Boot REST & Angular + Full Stack Application!
Go Java Full Stack with Spring Boot and Angular
Udemy Coupons - December 2022
Get Certified! IT Certification courses starting from $12.99.
Promotion Dates: 01/12/2022 - 01/01/2023
Clicks to
Redeem Udemy Coupon