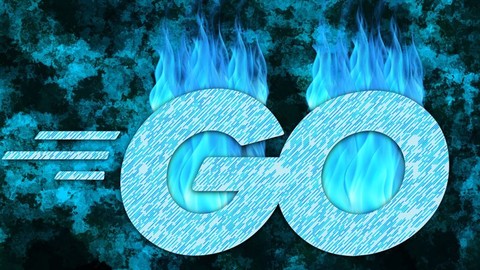 Golang Deep Dive – Playground 1 – Core
First in line of Golang Deep Dive Series – Fundamentals and Core functions of Golang programming language – All levels
Created by Djurdjevic Nikola | 10.5 hours on-demand video course
This course is for all levels of developers. On this course we will working on fundamental things:
SETUP ENVIRONMENT – Install and Setup Linux System(Ubuntu, Mint)
Install Golang and Setup Environment for Golang
Linux Terminal
GIT Tool
GOLANG FUNDAMENTAL COMMANDS – Core commands
Data types, Global&Local Variables, Declarations and Pointers
FORMS DEFINITION – Structures, Interfaces, Functions, Patterns
Building Forms – Structures, Interfaces, Inheritance, Functions, Patterns
Arrays & Slices & Maps & JSON
Loops
File Handling and working with file format: CSV, YAML
Types of Errors
Golang Modules
Who this course is for:
This is ideal for beginners to understand fundamentals of Golang programming language
This course can attend all levels of student
Recommended Course
Go (Golang): The Complete Bootcamp
gRPC [Golang] Master Class: Build Modern API & Microservices
Udemy Coupons Codes - August 2022
Code your future with Programming skills. Courses starting at $11.99 only!
Promotion Dates: 1/08/22 - 16/08/22
Clicks to
Redeem Udemy Coupon