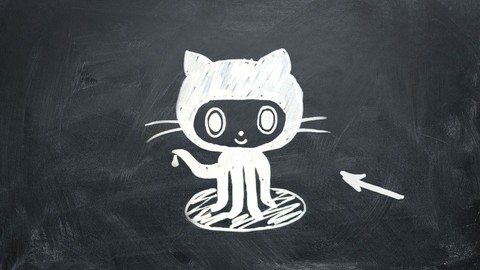 Git & GitHub Class: An Intro to Git and GitHub for Beginners
Complete Git and GitHub Class. Master basic and advanced Git features, Go from complete novice to expert in Git & GitHub
Created by Jason Taylor | 5.5 hours on-demand video course
This course will comprehensively cover the GitHub hosting service as a companion to the Git source control tool, which means no prior knowledge or experience is required. Students will emerge at the end with a very solid understanding and hands-on experience with Git and GitHub.
What you'll learn
Manage project defects or enhancement requests with GitHub Issues.
Review and Accept Pull Requests from Others.
Perform many of the same local Git operations directly on GitHub.
Mark special events with Tags and Releases.
Create branches and resolve conflicts with confidence.
Manage files inside and outside the control of Git and GitHub.
Step through the entire Git workflow.
Group related repositories together with GitHub Organizations.
Share code with Gists.
Join other GitHub projects by Forking and contribute back using Pull Requests.
Even a bit of time travel within Git repositories and on GitHub.
Save work in progress with Stashes.
Create and manage repositories on GitHub.
Compare the different states in Git.
Learn the key concepts of the Git source control system.
Recommended Course
Complete Git Guide: Understand and master Git and GitHub
Go Java Full Stack with Spring Boot and Angular
Udemy Promotional Code - June 2023
This will also bring up a list of coupons and promo codes that you can use to get a discount on Udemy courses
Learning for all. Online courses from $12.99
Promotion Dates: 06/06/2023 - 06/07/2023
Clicks to
Redeem Udemy Coupon